Large assortment of bouquets
Melle Jongkind's buyers buy fresh flowers every day on the clock at Royal FloraHolland. We process these flowers into a large and wide range of handmade bouquets in various sizes and styles. Quality and reliability are our top priorities. Our flexibility allows us to always respond to customer demand. We work on demand and with predetermined weekly prices.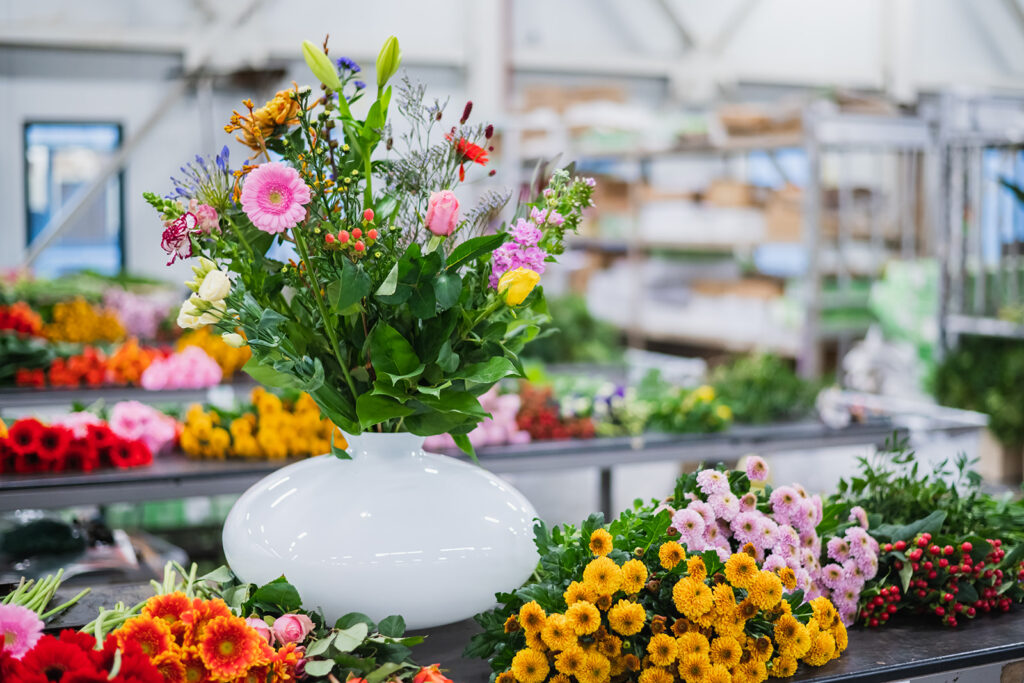 Some of our product range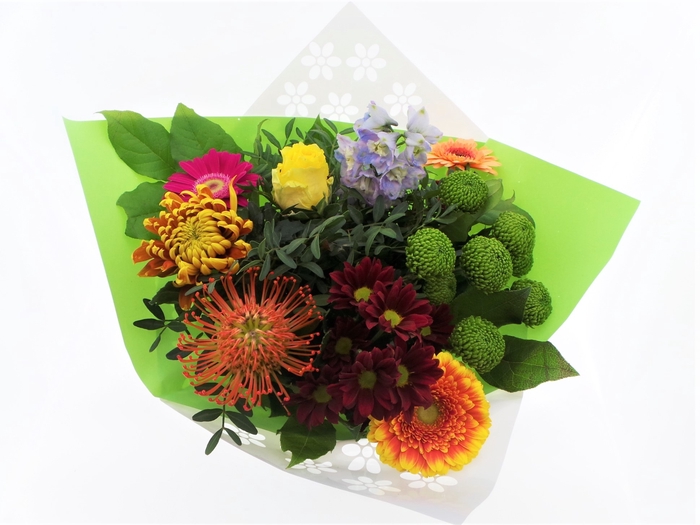 The round Biedermeier bouquet is a compact, half sphere and is made of short flowers of equal length. The Biedermeier bouquet is available in different colors and in medium, large and extra large sizes.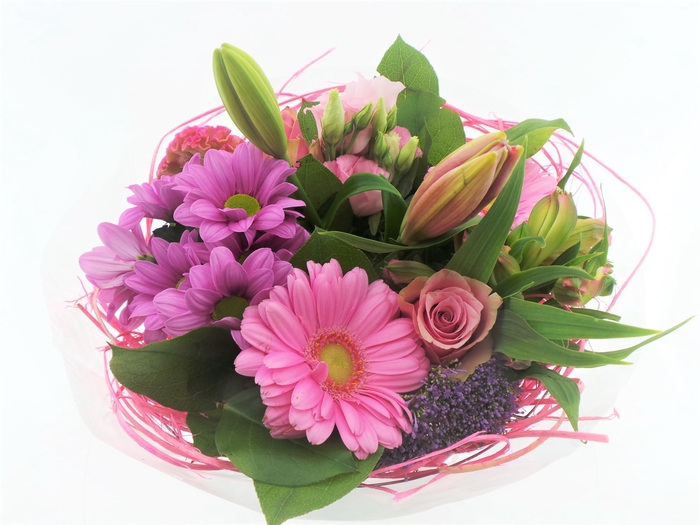 A sisal bouquet is encased in a floral cuff made of sisal, which has a wire structure. The tapered sisal holders come in a variety of colors and add to the bouquet's appeal. Sisal bouquets are available in a variety of colors and in medium, large and extra large sizes.
The now popular picking bouquet or field bouquet differs from other bouquets because of its playful, wild style. The picking bouquet consists of different types of flowers of various lengths and colors. The picking or field bouquet is a colorful arrangement with little greenery and often includes such eye-catchers as the anthurium or the strelitzia, or bird of paradise flower.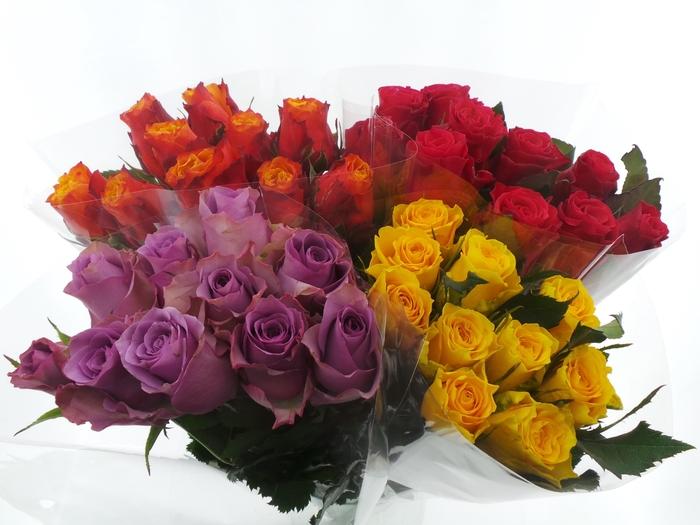 The characteristic of a mono bouquet is that it consists mainly of one flower variety. A mono bouquet may contain more varieties, but it is the main variety that determines the look of the bouquet. We have a wide range of mono bouquets with different flower lengths and with five or ten stems per bouquet. Mono bouquets can be ordered by the bucket.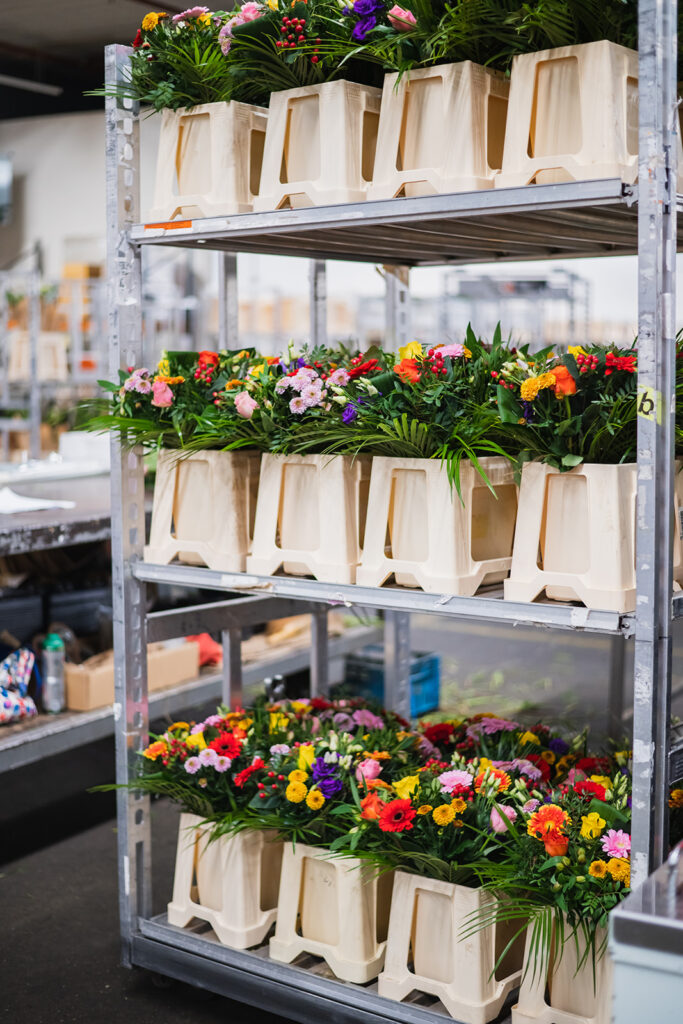 Easily order bouquets 24/7
Customers can order our daily fresh bouquets directly from our webshop, or through a VMP (Virtual Marketplace) link. The bouquets are then included in the client's own web shop, and consumers can order and pay for bouquets online in the client's web shop.
Our complete range of field bouquets, specials, shorties, sisal bouquets, mono bouquets, the popular picking bouquets, aqua bouquets, Biedermeier bouquets, seasonal bouquets, bouquets in vase as well as the bouquet of the month is on our assortment page.
Are you interested in our bouquets?
Then visit our webshop for the full range. If you are not yet a customer please contact us and we will be happy to help you.